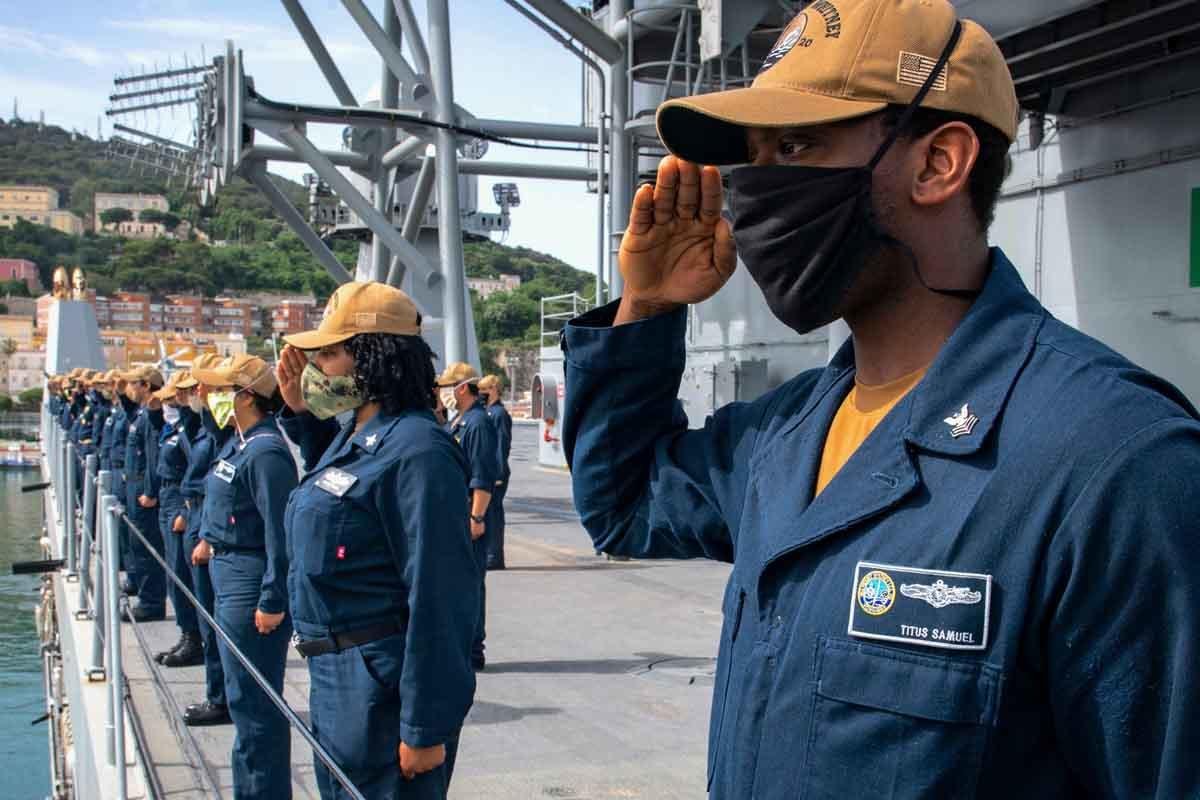 Question: I've planned my retirement for a few months from now, but I am really considering holding off looking for work until next year. The pandemic seems to have made the job market worse for veterans. Do you agree?
Answer: Actually, I see three ways the Covid-19 pandemic has helped job seekers and made the career transition process better for transitioning service members:
1. You're required to be more focused.
In the past, we'd hear stories of job seekers who were successfully throwing their resumes at any and all open positions. While it wasn't the recommended strategy, sometimes it worked and they got hired. Employers with open jobs had to get creative to attract talent, and sometimes that meant being more general with job descriptions so job seekers pursued more positions.
Today, there are more job seekers than open positions — largely due to shifting roles and priorities from companies navigating the pandemic — which means job applicants must be more focused in their search and positioning. Employers are seeking candidates who can clearly and confidently show alignment between their experience, skills, interests and the open position.
This is where the opportunity for job seekers lies. Today, you'll need to think through how each position you pursue aligns with your values, goals and interests. You'll have to research the company and its culture. You'll be required to show specific ways you can add value to the organization, which means if you aren't precise and clear, you may be passed over. Focus is good. Focus means you see the path forward and can market and position yourself in ways that are specific, thoughtful and compelling.
2. Companies are more focused.
Companies seeking to hire today have spent the time (during the pandemic) to look closely at their business and where their needs are today, and into the future. They're clearer on the roles and jobs they need done and have begun to look beyond immediate geography to find talent. Recognizing that remote work might be a longer-term solution in some cases, these companies have begun to seek specific and qualified talent wherever it is located, not just the ones they can rely on to be in the office daily.
With this focus, job seekers are questioning less than in the past. Before, companies may have created more vague job descriptions, and job seekers might have wondered what the company really sought to hire, what problems it really needed solved.
Today, smart companies are specifying the tasks to be completed, how performance will be measured, and particular skills and experiences that will get their attention. For the transitioning veteran, this clarity further allows you to map your military resume and experience successes to the goals and needs of the company in more precise ways than previously available.
3. Job seekers must get creative to get recruiters' attention.
With tools like strategic networking and online positioning at their disposal, today's job seekers must get creative in how they position themselves with companies. The recruiter who's used to seeing a few hundred applicants for every open position is now seeing many more today.
Successful candidates today are leveraging their networks more than previously. While they can't meet in person, they're meeting online and continuing the conversation via email and video calls. These job seekers are building relationships with key influencers in the company they're targeting, and then asking those contacts to help promote their candidacy with recruiters. While this kind of ask feels particularly uncomfortable for prior military members, it is proving successful in the job search.
And job seekers today are using tools like LinkedIn to ensure they're found by the keywords recruiters are searching for. They're promoting content (updates, comments and articles) that align with their own values and interests, and building solid personal brands with the audiences they seek to influence.
While job hunting during a global pandemic might seem more challenging, for transitioning service members and veterans the time might be ideal to refine your focus, embrace the specificity of employers, and get creative in how you make your candidacy attractive to hiring professionals.
Want to Know More About Veteran Jobs?
Be sure to get the latest news about post-military careers, as well as critical info about veteran jobs and all the benefits of service. Subscribe to Military.com and receive customized updates delivered straight to your inbox.
Show Full Article
© Copyright 2021 Military.com. All rights reserved. This material may not be published, broadcast, rewritten or redistributed.